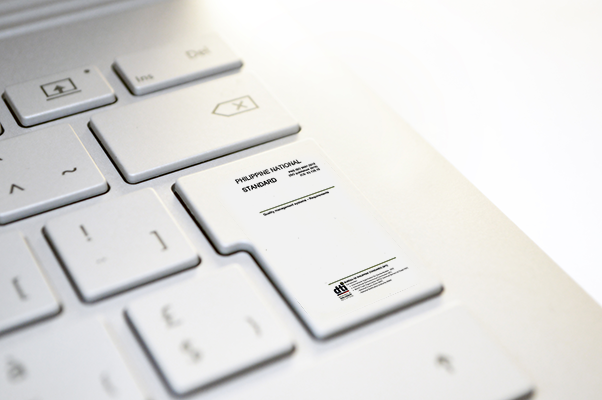 To digitally transform and improve the access system for the Philippine National Standards (PNS) for its users and in compliance to Republic Act 11032 or the Ease of Doing Business and Efficient Government Service Delivery Act, the Department of Trade and Industry's Bureau of Philippine Standards (DTI-BPS) has launched the Ease-y Access of Philippine National Standards (EASY) - Digital Transformation of the PNS Access System Project. By making the PNS easier to purchase, the DTI-BPS hopes to increase the usage of PNS among the manufacturers, importers and other relevant stakeholders in the country.
Presently, the DTI-BPS is still distributing Philippine National Standards (PNS) in printed copy only through its Standards Data Centre (BPS-SDC) located at the DTI Main Office, 3F Trade and Industry Building, 361 Sen. Gil Puyat Avenue, Makati City. With digitally transforming the PNS access system, not only will PNS will be more accessible to stakeholders and the general public but the delivery of frontline services in disseminating the PNS will be accelerated, enhancing the effectiveness of the BPS as the sole distributor of PNS in the country.
"This development has been long overdue and we are very excited to see the convenience this will bring to our clients not only in the country but around the world.", states DTI-BPS Director Neil P. Catajay. "The planned PNS online sales facility will enable global access to PNS at any time, 24/7 while simultaneously keeping the copyright protection in place. Initial steps have already been taken and the DTI-BPS is positive that the project will be completed and fully functional by the third quarter of 2020.", Director Catajay underscores.
The DTI-BPS serves as the National Standards Body and the Philippines' official member representative to the International Organization for Standardization (ISO) and the International Electrotechnical Commission (IEC), two of the most prominent international standard organizations in the world. The Bureau is the only authorized distributor of PNS, ISO and IEC standards in the country.
For more information on standards and standardization, please visit the BPS Standards and Conformance Portal at http://www.bps.dti.gov.ph/ and follow our Facebook Page https://www.facebook.com/phstandards/.