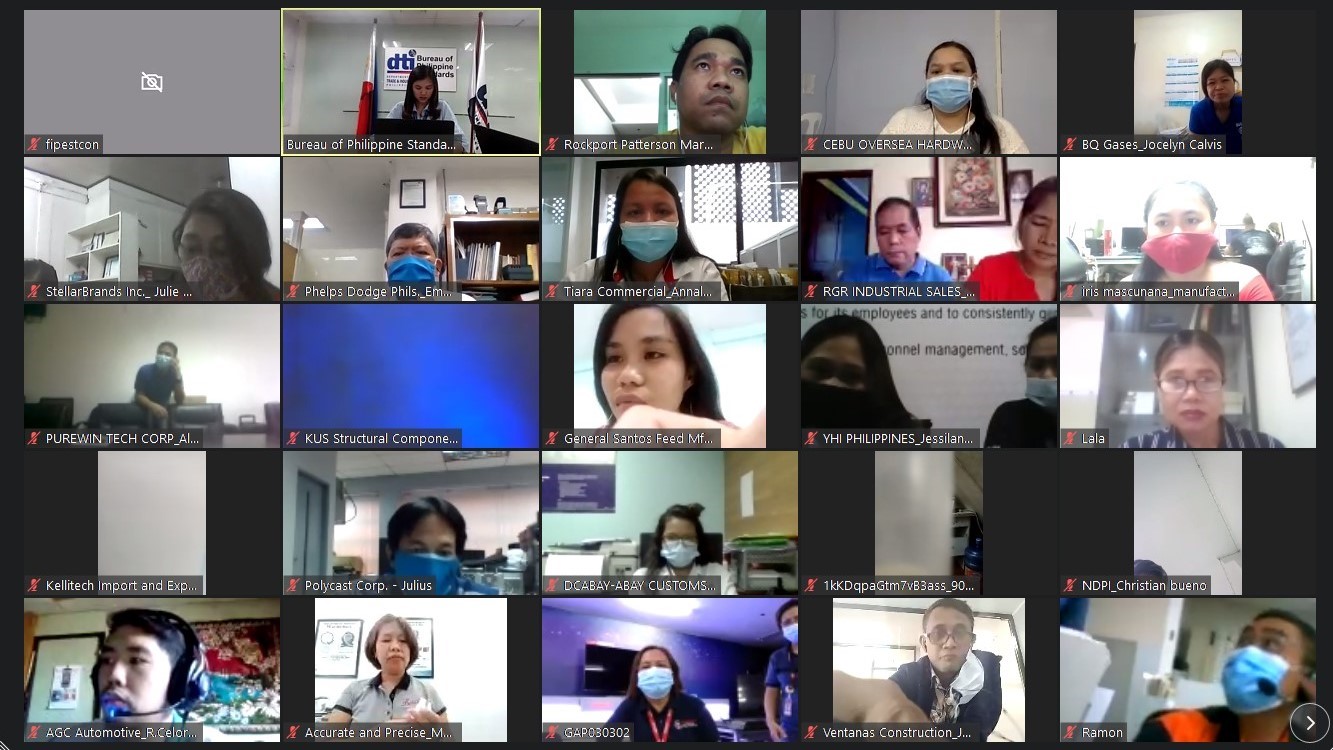 The Department of Trade and Industry's Bureau of Philippine Standards (DTI-BPS) conducted its first awareness and education webinar via Zoom Conferencing on 22 July 2020 entitled Updates on BPS Policies and Issuances in response to COVID-19 and the New Normal. The webinar was held in two (2) sessions. The morning session was attended by DTI Regional and Provincial Offices and the Consumer Protection Group. On the other hand, the afternoon session catered the different representatives from manufacturers, importers and other BPS stakeholders.
DTI-Consumer Protection Group Undersecretary Ruth B. Castelo and Assistant Secretary Ann Claire C. Cabochan delivered their opening messages and showed their support as BPS continuously strive to provide assistance to its stakeholders to adapt to the New Normal amidst the challenges of the current global pandemic.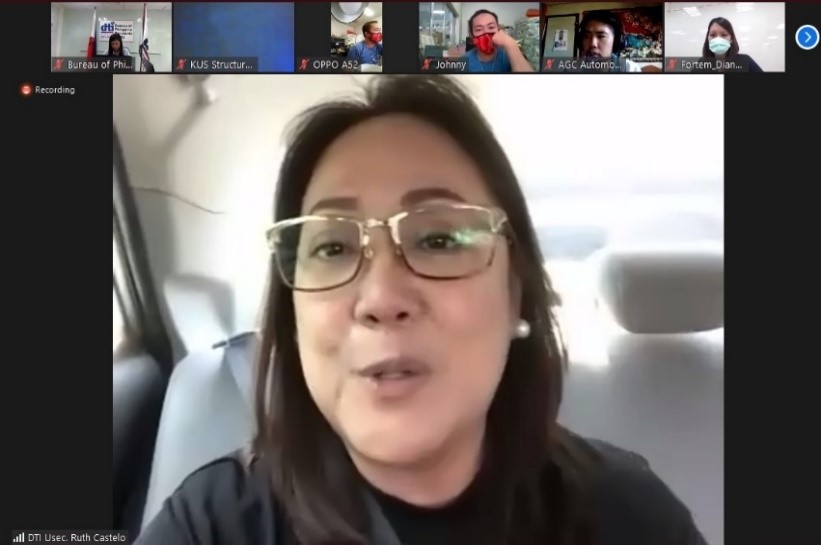 Among the topics discussed were the guidelines on the conduct of remote inspection and sampling and the renewal of the Philippine Standards (PS) Quality and/or Safety Certification Mark licenses issued to local manufacturers. Apart from the updates presented by Engr. Czerr Eljohn Cruz, MatE, and Ms. Michelle Esteban, RCh, each session highlighted the use of the Product Certification Information Management System (PCIMS) and other BPS online applications and its importance for the online submission of all applications.
To close the program, BPS Director Neil P. Catajay extends the excitement and effort to utilize online strategies as the world adapt to the new normal. The webinar aims to assist the clients in coping with the current COVID pandemic and to ensure unhampered BPS services, for the benefit of public service.
The DTI-BPS is the National Standards Body of the Philippines. It is the Philippines' member to the International Organization for Standardization (ISO) and the International Electrotechnical Commission (IEC).
For more information on standards and standardization activities of BPS, please visit the DTI-BPS Portal at http://www.bps.dti.gov.ph/ and follow our Facebook Page https://www.facebook.com/phstandards/. You may also call the DTI-BPS at (02) 7751.4700 or send an email to This email address is being protected from spambots. You need JavaScript enabled to view it..