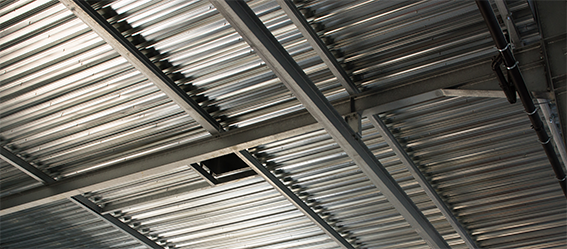 Hot-dip metallic-coated and pre-painted galvanized coils and sheets has been added to the list of products covered by the Department of Trade and Industry - Bureau of Philippine Standards' (DTI-BPS) Mandatory Product Certification Schemes. DTI Department Administrative Order (DAO) No. 20-10, series of 2020 was issued on 28 December 2020 to provide the New Technical Regulation Concerning the Mandatory Product Certification on Hot-Dip Metallic-Coated and Pre-Painted Galvanized Steel Coils and Sheets for Roofing and General Applications. The issuance was published in the Philippine Star and the Daily Tribune on December 29 and 30, 2020, respectively.
With the issuance of DAO No. 20-10, series of 2020, manufacturers of hot-dip metallic-coated and pre-painted galvanized coils and sheets, whether local or foreign, are now required to secure the Philippine Standard (PS) Safety Certification Mark License prior to selling, distribution or use of their products in the Philippines. Importers, on the other hand, are now required to source their products from foreign manufacturers holding valid PS Licenses only. The regulation aims to ensure that these steel products meet the specified quality requirements prescribed by the DTI-BPS before these are manufactured, imported, sold or distributed in the Philippines.
The technical regulation covers only the following products: (a) hot-dip metallic-coated steel coils and sheets intended for roofing and general applications; and (b) pre-painted galvanized steel coils and sheets for roofing and general applications. All other hot-dip metallic-coated and pre-painted galvanized steel coils and sheets intended as raw materials for the manufacture of automotive products, appliances, furniture, and electrical and electronics and hot-rolled carbon steel strips for pipes and tubes are not covered by the technical regulation, but importers thereof are required to apply for Certificate of Exemption from the DTI-BPS.
The PS Quality and/or Safety Certification Mark License is granted to either a local or foreign manufacturer whose factory and product have successfully complied with the requirements of the Philippine National Standard (PNS) ISO 9001 and the relevant product standard/s. Products manufactured by PS Licensees are required to bear the PS mark before entering the market. The PS mark serves as the consumers' guide and assurance that the products they are buying are DTI-certified quality and safety products.
DTI Secretary Ramon M. Lopez is positive that the issuance of the new technical regulation on galvanized coils and sheets will significantly benefit the Philippine iron and steel sector by improving the competitiveness and quality of locally manufactured products as well as imported ones. He states, "This new technical regulation will not only level the playing field for the iron and steel industry firms but will ultimately ensure the safety and protection of the consumers which is also one of DTI's top priority."
DTI Consumer Protection Group (DTI-CPG) Undersecretary Atty. Ruth B. Castelo underscores the necessity of having the regulatory scheme on galvanized coils and sheets. She states, "Due to its geographical location, the Philippines is constantly battered by tropical cyclones, with approximately 20-25 tropical cyclones entering the Philippine area of responsibility yearly. With this circumstance, it is crucial to ensure the integrity and strength of construction materials in the country to withstand frequent storms. We are confident that this new DAO will address this concern to benefit all of us."
DAO No. 20-10, s. 2020 along with all other BPS issuances are downloadable at the BPS Standards & Conformance Portal, www.bps.dti.gov.ph (direct link: https://bit.ly/BPSissuances).
For updates and more information on standards, technical regulations and conformity assessment procedures (STRACAP), please visit the DTI-BPS Standards and Conformance Portal, www.bps.dti.gov.ph and follow our Facebook page. For inquiries, please email the DTI-BPS through its official email address: This email address is being protected from spambots. You need JavaScript enabled to view it..