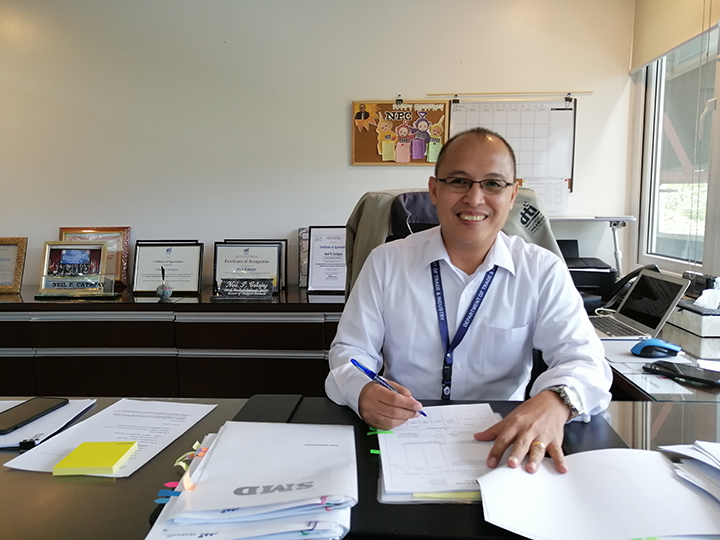 Mr. Neil P. Catajay is the new Officer-in-Charge (OIC) of the Department of Trade and Industry's Bureau Philippine Standards (DTI-BPS) effective 01 August 2019 pursuant to Department Order (DO) No. 19-89, Series of 2019. OIC Catajay replaces Director James E. Empeño, who shall be reassigned as head of the Philippine Accreditation Bureau (PAB) following the same DO.
Before being appointed as OIC, Mr. Catajay served as the Chief of the Standards Conformity Division (SCD) of the Bureau since 2015. The BPS implements the two (2) Mandatory Product Certification Schemes of the DTI-BPS: the Philippine Standard (PS) Quality and/or Safety Certification Mark Licensing Scheme and the Import Commodity Clearance (ICC) Certification Scheme.
Under his leadership, the DTI-BPS will carry on its campaign of protecting the welfare of the consumers and businesses as it continue to develop and implement standards that ensure products circulating the market are safe, reliable and of quality.
For more information, please call the DTI-BPS at 751.4700 or send an email to This email address is being protected from spambots. You need JavaScript enabled to view it..