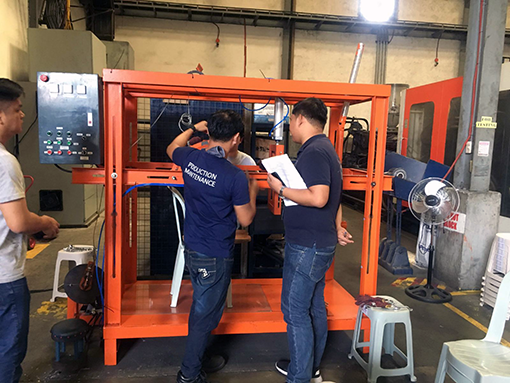 DTI-BPS Personnel auditing one of its PS license holders.
Considering the implementation of the Luzon-wide Enhanced Community Quarantine (ECQ), and the DTI Department Order No. 20-37, Series of 2020, entitled, "Instituting an Alternative Work Arrangement in the Department of Trade and Industry While the Philippines is Under the State of Public Health Emergency", the Department of Trade and Industry's Bureau of Philippine Standards (DTI-BPS) extends to 31 July 2020 the validity of all Philippine Standard (PS) licenses issued to manufacturers that have expired or will expire by 31 May 2020 through the issuance of BPS Memorandum Circular (MC) No. 20-17, Series of 2020. The MC was issued on 14 April 2020 and was published in the Daily Tribune on 19 April 2020.
The DTI-BPS clarifies though that the PS license validity extension is still subject to the license holder's submission of application for re-certification/renewal of the license. Non-submission of the application for re-certification will render the PS holder not entitled to the extension and shall be dealt with accordingly subject to the existing DTI policies, rules and regulations. The applications for re-certification shall be submitted through the BPS' online certification system, the Product Certification Information Management System (PCIMS), accessible at www.qualityproducts.dti.gov.ph.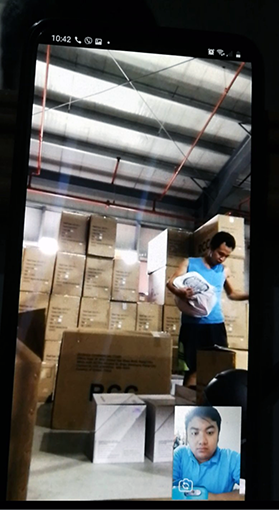 DTI-BPS Personnel conducting remote inspection and sampling
Taking into consideration the limited personnel movement allowed while the ECQ is in place, the DTI-BPS has also issued BPS MC No. 20-18, Series of 2020, allowing and providing the guidelines on the conduct of remote inspection and sampling of covered products. This Circular shall facilitate the conduct of remote inspection and sampling through a recorded video call where the assigned inspector instructs and directs the importer's representative on how to proceed with the inspection and in drawing product samples. The integrity and proper documentation of the activity shall be strictly observed and maintained by both parties, consistent with the existing BPS procedures and guidelines.
"These initiatives aim to assist our clients cope with the present situation and to mitigate any burden brought by the ECQ, particularly on manufacturers and importers. During this COVID-19 pandemic, the DTI-BPS shall facilitate continuous certification services whenever needed, from processing and issuance of PS/ICC license/certificates through our online platform, to the conduct of remote product inspection and sampling using any existing video calling technologies. We are more than willing to adjust to the current situation and consider all available options in order to better serve our clients without compromising consistent compliance with the existing DTI policies, rules and regulations", assures BPS Director Neil P. Catajay.
The Memorandum Circulars along with all other BPS issuances are downloadable at the BPS Standards & Conformance Portal: http://www.bps.dti.gov.ph/index.php/about-us/laws-and-mandates.
For updates and more information on the DTI-BPS, please visit the Standards and Conformance Portal www.bps.dti.gov.ph and follow our social media pages. For inquiries, please email the DTI-BPS through its official email address: This email address is being protected from spambots. You need JavaScript enabled to view it..