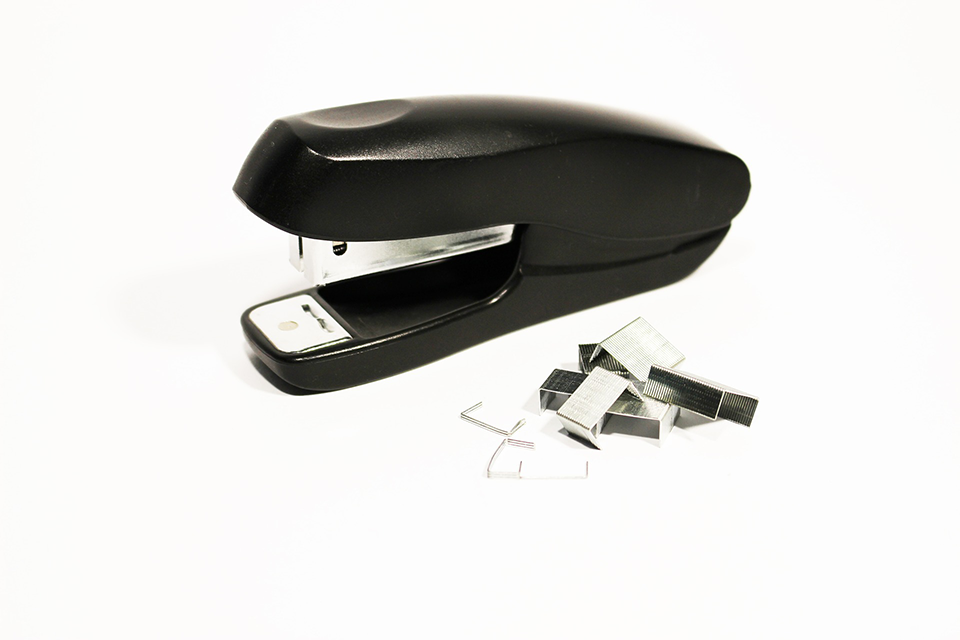 The Department of Trade and Industry's Bureau of Philippine Standards (DTI-BPS) issues new Philippine National Standards for staplers and staple wires. These standards are designated as:
PNS 1561:2020 Stapler - Specification
PNS 1162:2020 Staple wires - Specification
PNS 1561 and PNS 1162 were approved upon the recommendation of the BPS Technical Committee (TC) on School and Office Supplies (BPS/TC 37).
BPS/TC 37 is composed of representatives from the Cosmos Bazar, Pencil and Stationery Products Manufacturers Inc. (PSPMI), Department of Budget and Management (DBM), Department of Science and Technology - Industrial Technology Development Institute (DOST-ITDI), Amalgamated Specialties Corporation (AMSPEC), SPH Int'l Corp, Centerpoint, 3M and DTI-BPS.
PNS 1561:2020 specifies the construction and performance of a stapler mainly used for binding or fastening of papers or the like for school and office works. It is classified according to the size and loading quantities of staple wires:
| | | |
| --- | --- | --- |
| Class | Class of staple wire to be applied | Standard loading quantities of the wire, min. |
| Mini | Size 1 | 50 |
| Standard | Size 2 | 100 |
| Heavy duty | Size 3 | 50 |
PNS 1561 requires the stapler and all of its parts to be made of durable metal that will ensure good binding performance. Excluded in this standard are the electric staplers.
PNS 1162:2020 on staple wires specifies the requirements for preformed staplies or staple wires to be used in staplers for fastening paper, pamphlets, booklets and for other office and school application. The standard requires staple wires to be made of steel wire coated with zinc, copper or any equivalent anti-corrosion coating material.
Copies of the standards may be purchased for a minimal fee from the DTI-BPS Standards Data Center at Telephone No. (02) 7 791.3127 and through Email: This email address is being protected from spambots. You need JavaScript enabled to view it..
The DTI-BPS is the National Standards Body of the Philippines. It is the Philippines' member to the International Organization for Standardization (ISO) and the International Electrotechnical Commission (IEC).
For more information on standards and standardization activities of BPS, please visit the DTI-BPS Portal at http://www.bps.dti.gov.ph/ and follow our Facebook Page https://www.facebook.com/phstandards/. You may also call the DTI-BPS at (02) 7751.4700 or send an email to This email address is being protected from spambots. You need JavaScript enabled to view it..